Thanks to Florida's Sober Home Task Force, overdose deaths in Palm Beach County are down 60 percent!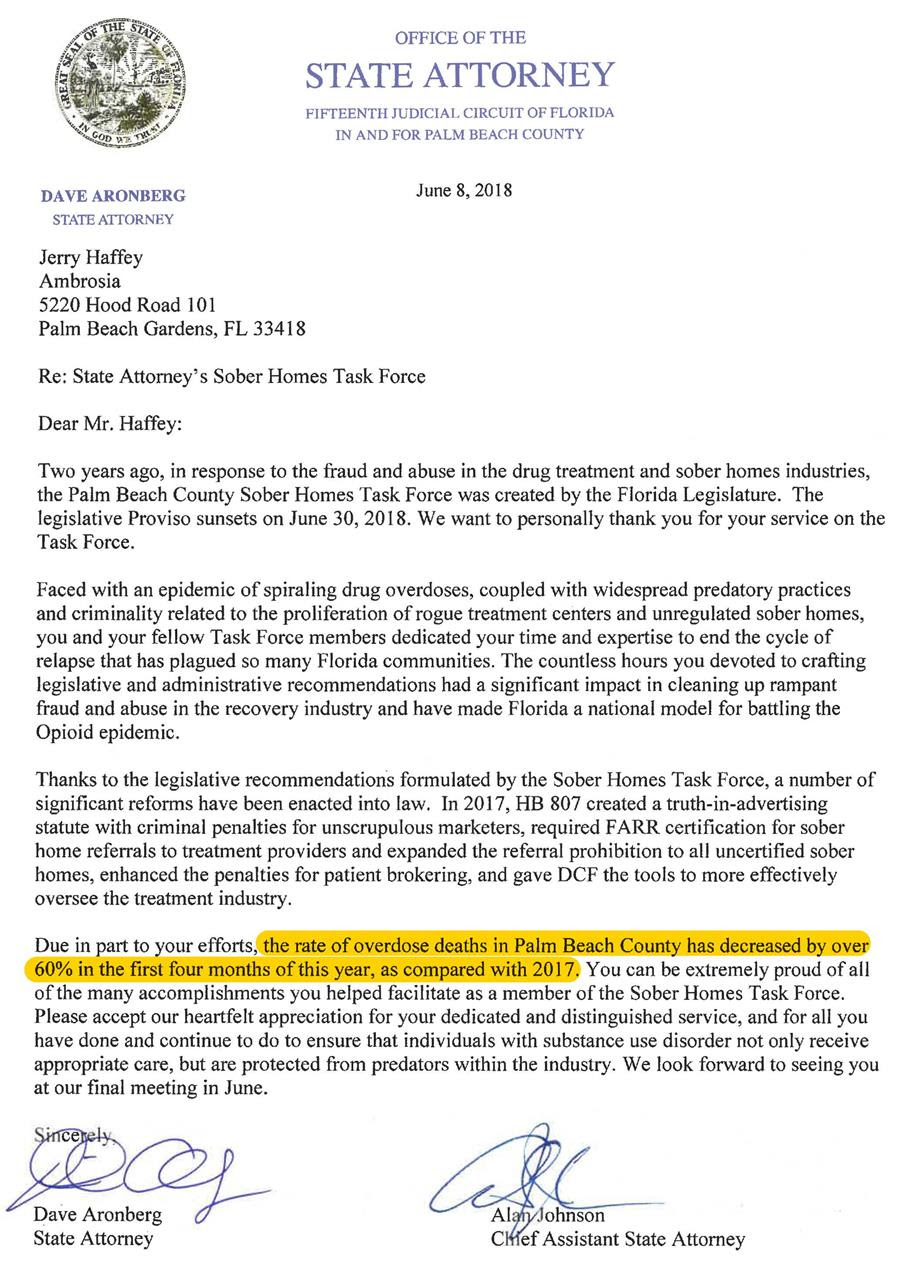 What can employers do about addiction?
Opioids in the workplace lead to unsafe working conditions, decreased productivity and high turnover rates, costing US businesses an estimated $2.6 billion every year. Some employers are fighting the stigma by offering workers a chance to get help.
"I am so happy and so grateful to be where I am. It's never too late to change your life, one day at a time."
Here for you 24/7 • Call or Text (888) 492-3658